Our sustainability strategy is how we intend to deliver our aspirational sustainability goals.
Our Sustainability Strategy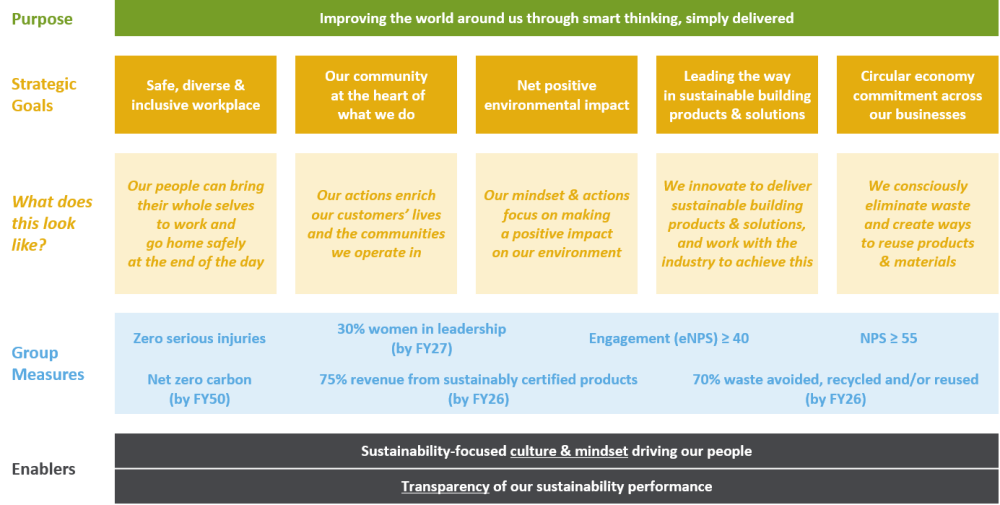 Our strategy focusses on the things we know are most important to our business, our people, customers, communities, investors, and other key stakeholders.
We have set five strategic goals that will help us deliver meaningful change.